Getting locked out of the house or car is a common occurrence. For such kind of emergency situations, mobile locksmith services are very helpful saving a lot of time, effort and anxiety.
Irrespective of the setting mobile locksmiths are the professionals who offer services to both home and business establishments. With safety as the prime concern of home and business owners, the importance of a qualified and professional mobile locksmith services cannot be overlooked.
The importance of the mobile locksmith services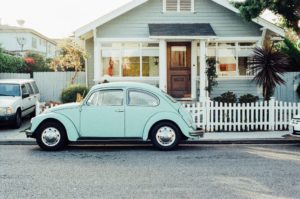 Mobile locksmiths offer a range of services such as rekeying, restoring lock-outs, and lock repair services among others. One of the advantages of hiring a mobile locksmith is the convenience and less turn-around time as they operate out of mobile service vans and are ready to travel from one location to another on client's call.
Also, mobile locksmiths are generally available 24/7, unlike typical lock repair service centers that operate within a fixed time frame, keeping customer's convenience as a priority.
Mobile locksmith services:
For changing or upgrading the existing locks in case of attempted break-ins to restore the safety & security of the homes & workplaces.
Handling emergency situations like unexpected lockouts, repairing the faulty existing locks, security measures to prevent trespassers etc.
Specialized services such as re-keying ignition locks to get the car owner get into the car in case of a sudden lockout.
Mobile locksmiths have the expertise of working with high-end, complex and sophisticated locks and home security systems to perfection. They can provide free estimates and are fully capable of helping out the customers in figuring out a feasible solution.
They are experts in doing the repairing or replacing the broken lock. Mobile locksmiths offer extensive services including rekeying on the spot. With their rich experience and professional approach, not only they inspire a lot of confidence in the homeowners but also are completely reliable.
Another advantage of hiring the services of the mobile locksmiths is the fact that they are fully equipped with the latest locksmith tools and modern techniques & gadgets, which makes them capable of solving any problem. Mobile locksmiths ensure quick and effective solutions to a number of lock and key related problems with their availability at all the times.
If you are stuck in a situation where you are locked out of your own house or car, taking the services of professional and qualified mobile locksmiths is the best solution to deal with the situation efficiently.