How does a commercial locksmith help in enhancing the safety of your premises?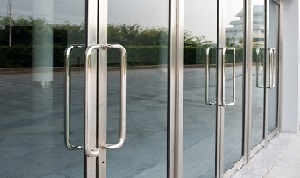 Taking the services of a regular locksmith during instances of getting locked out of your home due to misplacement of keys or forgetting the car keys inside, is pretty common. However, a business owner having an owned commercial set up requires the specialized services of a commercial locksmith in the case of being locked out of office as an experienced commercial locksmith can handle the problem with ease and efficiency.
How a commercial locksmith helps
Unlike private locksmiths, a commercial locksmith generally works only with businesses and not for the residential clients or vehicle owners. Due to their specialization in commercial locksmith services, below is how a commercial locksmith can actually help in ensuring safety at workplaces:
They are updated with the latest lock technology
This is the primary role of a commercial locksmith- that is, keeping themselves up-to-date on the latest technologies in lock and key segment by doing constant research. There are many intricate aspects of commercial locksmith projects such as the need of some businesses of keyless entry with the fingerprint technology, whereas the others need the barcode scanning to get access to the premises.
Commercial locksmiths, with their specialized training and expertise in the field, work on varied projects to secure buildings and rooms of commercial premises.
Excellent lock repair techniques
Commercial locksmith has the requisite expertise of repairing the locks used in the commercial buildings and offices using advanced tools and techniques. Since the number of people and usage in commercial buildings is higher, at times, the keys break off in locks, needing repair by a commercial locksmith. Below are the solutions that a professional commercial locksmith can offer:
Repairing the lock and replacing the key.
Services for repairing the damaged locks due to suspicious attempted break-ins by thieves.
Expertise in handling various projects such as electronic locks repairs, wiring malfunctions etc ensuring the safety of the premises.
Other services offered by commercial locksmiths
Efficient and fast solutions during the commercial building lockouts.
Repairing and changing of the locks of the mailboxes
ion of faulty doors, locks and Installation of new locks on doors of commercial buildings.
Unlocking of the file cabinets in case of lock outs
Emergency unlocking or repairing of different types of safes or storage used in the offices.
Repairing or cutting off old rusty padlocks.
Other services such as reprogramming of the already installed digital locks.