We've heard countless times from people that lost their fortune due to home thieves. Even if our society evolves all the time, we have to work very hard in order to achieve our goals. It will not be easy to do so, but with the right approach we will know that nothing is impossible. Something like this can really help take the experience to the next level.
The services of a residential locksmith are necessary.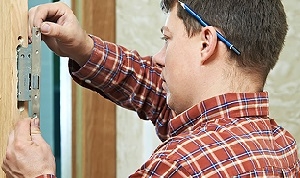 Why do we need to work with a residential locksmith? The main job of this expert is to offer you the necessary help when you deal with lock problems. Lock repair is maybe the most important expertise of any residential locksmith and he will work hard in order to help you achieve those results as fast as possible. But this is not all that the residential locksmith does.
Stay safe. Stay secure. Rest easy.
Instead, the residential locksmith will also help you maintain your locks. A lot of people don't really care about their lock systems and that's understandable. They work, they do their job and you just couldn't care less about them. But a good lock system will allow you to increase your personal security, it will offer you value and comfort all the time. Better yet, it will help you keep your family safe and you certainly want that to happen.
Keeping residential locks in full working order.
The way the residential locksmith does that is by maintaining the locks in fully functioning condition. We know that most of the time a residential locksmith will be there for you regardless of what lock problem you might be facing. But only when you work with a good team of experts will you be able to reach the true potential of your project.
Not only does that make the experience worth it, but it will also offer you the quality and value you need. Yes, it will not be easy to do so, but the outcome will be rewarding and reliable unlike never before. It will take some time for you in order to find a good residential locksmith, but once you find one you need to stick to his services. This is the only true way to keep your family safe, so just harness that and make the most out of it.
Personal security is needed for ultimate peace of mind.
That's how you can get the best value, by investing in stuff that's meaningful for you. Personal security for your home is crucial and that's exactly the main expertise of a residential locksmith. All you have to do is to work closely with the residential locksmith and you will never have to deal with any lock problems ever again. That alone shows the great value and quality you can get at the end of the day, so try to keep that in mind!
Just amazing. An amazing experience.
A good residential locksmith is multi-functional and multi-purpose. He will be able to help you reach the conversions you want and he will offer you the quality and value you need. Yes, it will take a little bit of time in order to pull things through, but the outcome will certainly be an amazing one!