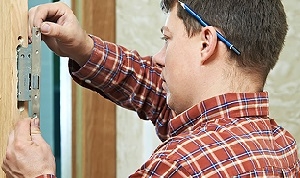 Adding security to house as well as vehicles is an important task for everyone because in the preset scenario we cannot keep things safe so easily. Lots of theft cases are being noticed day by day and they force us to install highly advanced security units but after all these arrangements, the biggest problem occurs with sudden lockout. The problem of lockout can occur due to any reason as like sometime people forget their keys, the locks get jammed or there is any programming related issue with advanced doors. Whatever the reason may be; the situation is really troublesome and we need to come out of it within very less time otherwise it may cause huge loss to an individual. Sometimes, such lockout issues occur in business hours at our commercial buildings and it leads to miss management of so many important deals causing huge loss. A trustworthy solution to all these problems is provided by locksmith service experts as they can unlock your jammed as well as missing key type locks so easily with their advanced tools.
Save a locksmiths phone number!
It is important to save an emergency locksmith phone number for peace of mind because your single call to these professional will become solution to all your problems related to lockout. The vehicle lockout can usually occur at any place; sometime people find their car lock jammed while they are going out of city or few miss their car keys during meeting and never find any source of coming back to home with a locked car. No need to worry for such critical situations because the emergency locksmith service providers come to your place to serve you with all your needs so that you can move ahead with your routines without any problem.
Here is a list of services that emergency locksmith service providers use to offer to their clients:
They can help you to get access to your property that is locked out due to door lock jam.
If you have lost your keys somewhere then also locksmith experts can unlock your home with duplicate keys.
These professionals are capable enough to repair broken or damaged locks and this task will take just a few minutes for completion.
Locksmith experts can unlock your vehicle without any delay.
You can trust these people for safe opening requirements.
Here you will be able to avail services for key cutting.
They can re-secure your property after any major break-in.
We cannot predict when a lockout problem will occur; sometimes it becomes an emergency and we need immediate solution so to have peace of mind for such kind of services; prefer to stay in contact with emergency locksmith service providers. They will handle all your residential, commercial as well as automotive lock out problems within very less time. These services are affordable and trustworthy; you can feel free to ring them during day as well as night hours because they are ready to understand your urgent needs and will serve with reliable services at anytime as per your need.